Week 2: Wheel of Life
Guiding Video / Audio
Workbook Assignment
This week you review how your time is spent, and imagine what is possible using the Wheel of Life in the Holistic Vision workbook.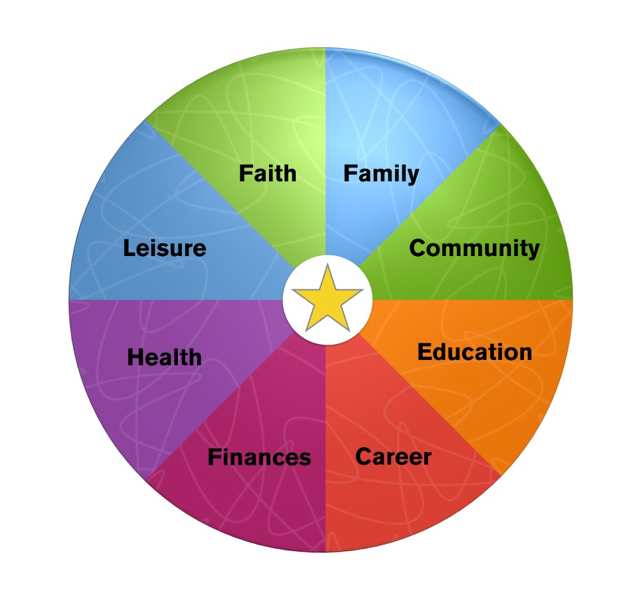 Congratulations on getting here!
Give yourself an hour this week to complete these exercises.
Events
TUES MORNING 3/27 9AM
THURS EVENING 3/29 8PM
All meetings are here: https://zoom.us/j/4132460524
The theme of this week's drop-ins is "long time coming" and we will support one another to explore our Wheel of Life past/present/future. These opportunities to interact are a highlight for some, and they advance your solo work by miles. Show up if you can!
Walking Through Life Meditation
Preview the week's email blasts! Prepare your mind for the information coming. Spend some time in silence.